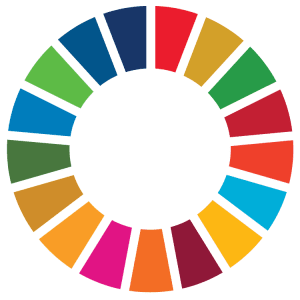 GGBN App
The Global Goals Business
Navigator Vs. 2
GGBN APP – NOW WITH RESPONSIBLE BUSINESS
Last year, we developed the app Global Goals Business Navigator (GGBN). The app was a result of the annual theme: The UN Global Goals – A Competitive Factor and had the aim to inspire top executives to explore how helping to meet the UN Global Goals can generate value for their businesses. We have now taken the app a step further and implemented updates which reflect this years theme; Responsible Business – A Competitive Advantage.
In addition to the McKinsey Sustainability Compass which you can navigate to explore how to strategically create value with the Global Goals, the app comprises a Maturity Tool which enables you to test your company's maturity on key Responsible Business issues – and not least challenging dilemmas where you can test your strategic decisions. Further, we have assembled a number of case studies of businesses that have created business value from the UN Global Goals.
The App is in English and freely available in AppStore and GooglePlay.
The Corona Crisis has shown us that we are willing to change behaviour, if the threat is grave enough. This gives us hope for figthing climate change which is far more serious and existiental than the Corona Crisis.
SEE VIDEO ABOUT THE GGBN APP