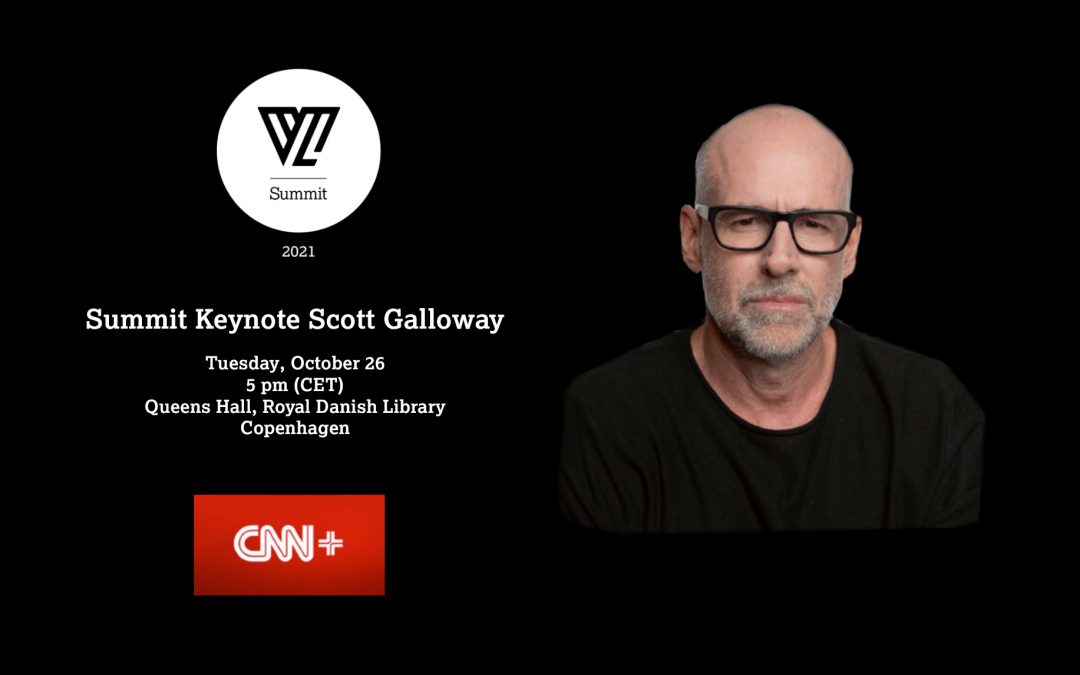 Best selling author and business professor Scott Galloway – keynote speaker at the VL Summit in Copenhagen 26 October – joins CNN+ in 2022. Scott Galloways show will focus on the news and conversations where business and technology collide.
read more
The Danish Management Society (VL)
The Danish Management Society (VL) is the leading Danish non-profit members network for Industry Leaders, C-suite executives, board members, politicians and opinion leaders. Our objects clause is worded as it was articulated by the founders of the Society on 8 April 1965:
VL is committed to fostering and encouraging knowledge and understanding of modern leadership. Accordingly, VL aims to contribute to the financial success, social progress and general improvement of the conditions of our society.
VL work to enhance our members' ability to shoulder not only managerial tasks, but also the unique responsibility instilled in business leaders as fellow citizens. We have about 4,000 members, organised into network groups (VL-groups) of roughly 30–40 each. Membership is by invitation only. In other words, it is not possible to buy access to the Society.
VL arranges numerous events. More than hundred each year. The majority of the meetings are arranged by the respective VL Groups themselves – and usually takes place at the respective members corporate head office. All members of the groups are invited to attend in the typically 6 to 8 meetings per year.
VL also arranges large, high profile events to where all the members across the groups are invited. These events are for instance the Annual General Meeting, The Annual Danish Top Executive Summit which is Denmarks largest Summit for business leaders, meetings with the international VL Groups, meetings with the chairmen of the groups, numerous virtual meetings and round table sessions.
"The Annual Danish Top Executive Summit is Denmark's most valuable networking event for top management. It's always a source of inspiration, whether I am a participant or a speaker."
"The Annual Danish Top Executive Summit provides an informal setting where I can meet top executives from other major Danish companies and find new inspiration. It is an event for which there is (almost) always space in my calendar."