Vi giver VL-medlemmerne ordet
"Her udvikles fremtidens teknologier og giver luft under vingerne til iværksættere og nye væksteventyr, men her er også plads til leg i den mere kreative ende, forklarer Jørgen Andersen."
"Fra hvidvasksagen i Estland i 2018 til inkassosagen herhjemme i 2020 – det har klart været meget hårdt for bankens image, og vi er i gang med en turnaround, en oprydning, som skal sørge for, at den slags sager ikke gentager sig."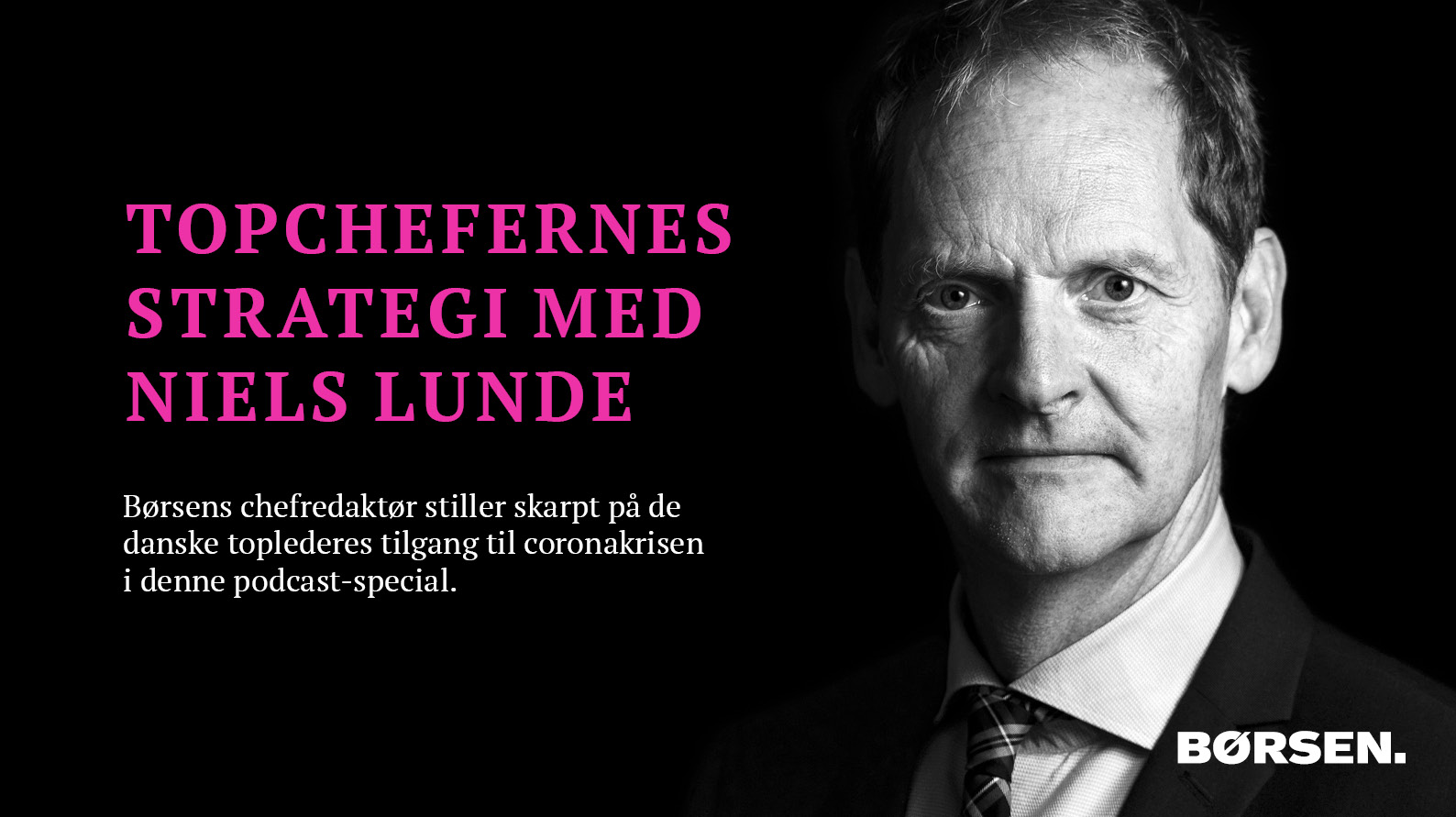 PODCAST: Børsen
Kom med, når chefredaktør Niels Lunde tager et sjældent kig i værktøjskassen hos dansk erhvervslivs tungeste topchefer og giver et indblik i, hvordan den moderne topchef arbejder med strategi.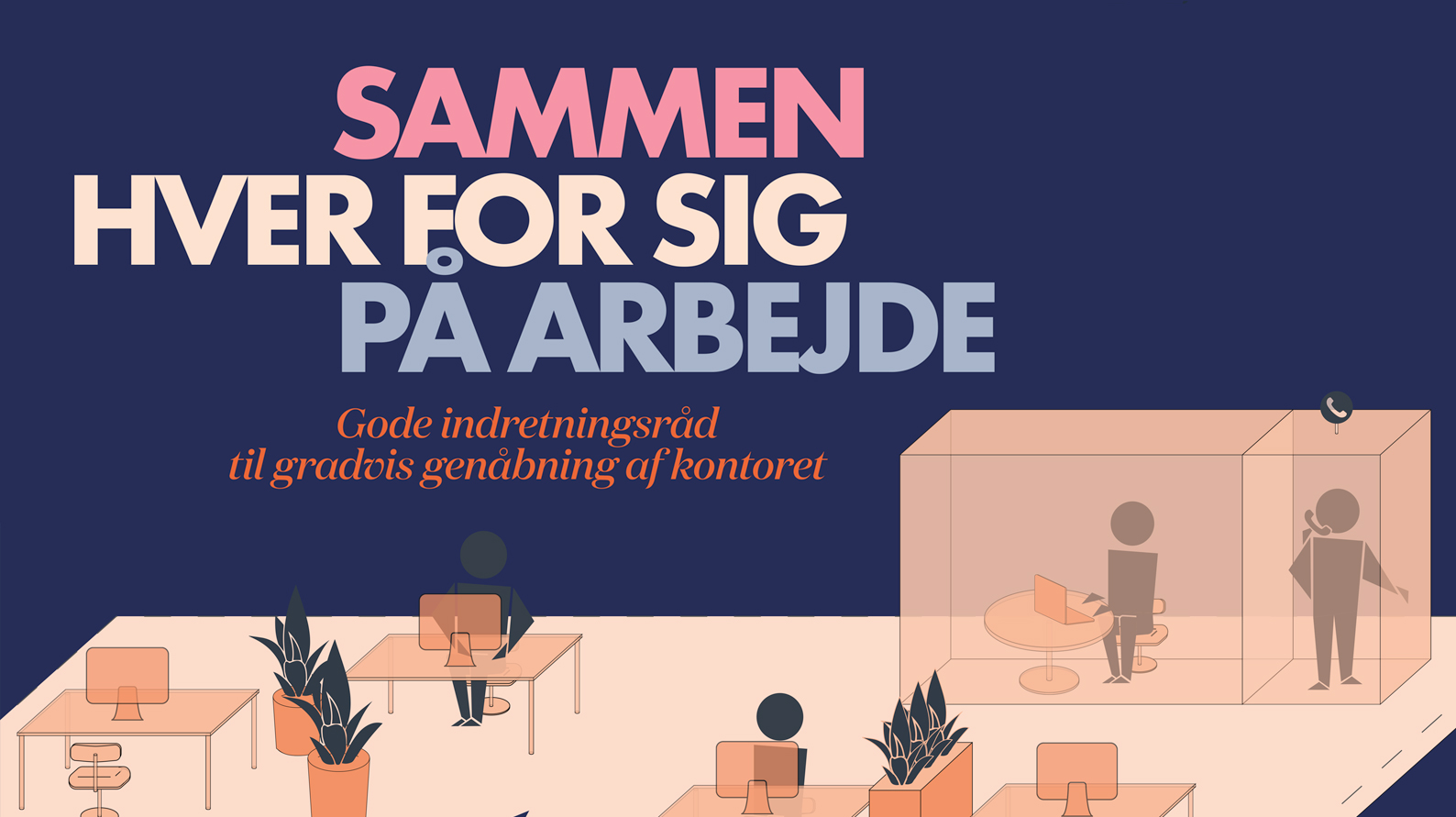 Indretning af kontoret
Først var der krisen og den store nedlukning. Og så kom hverdagen, som nu følges af en egentlig, dog langsom, tilbagevenden. Som samtidig skal støttes af en særlig motiverende ledelses- og kommunikationsindsats. For hverdagen er jo ikke den samme. Det ny normal er ganske anderledes end før. Og et helt særligt område, som kan synes småt, men som optager alle, er spillereglerne omkring hverdagens adfærd. Og hvor storkontoret før var positioneret som den helt særlige og effektive model for indretning, ja, så volder storkontoret og vores adfærd i kontoret i dag større udfordringer. Her er et inspirerende bud på, hvilke temaer man kan og bør tænke over, når medarbejderne nu for alvor banker på igen.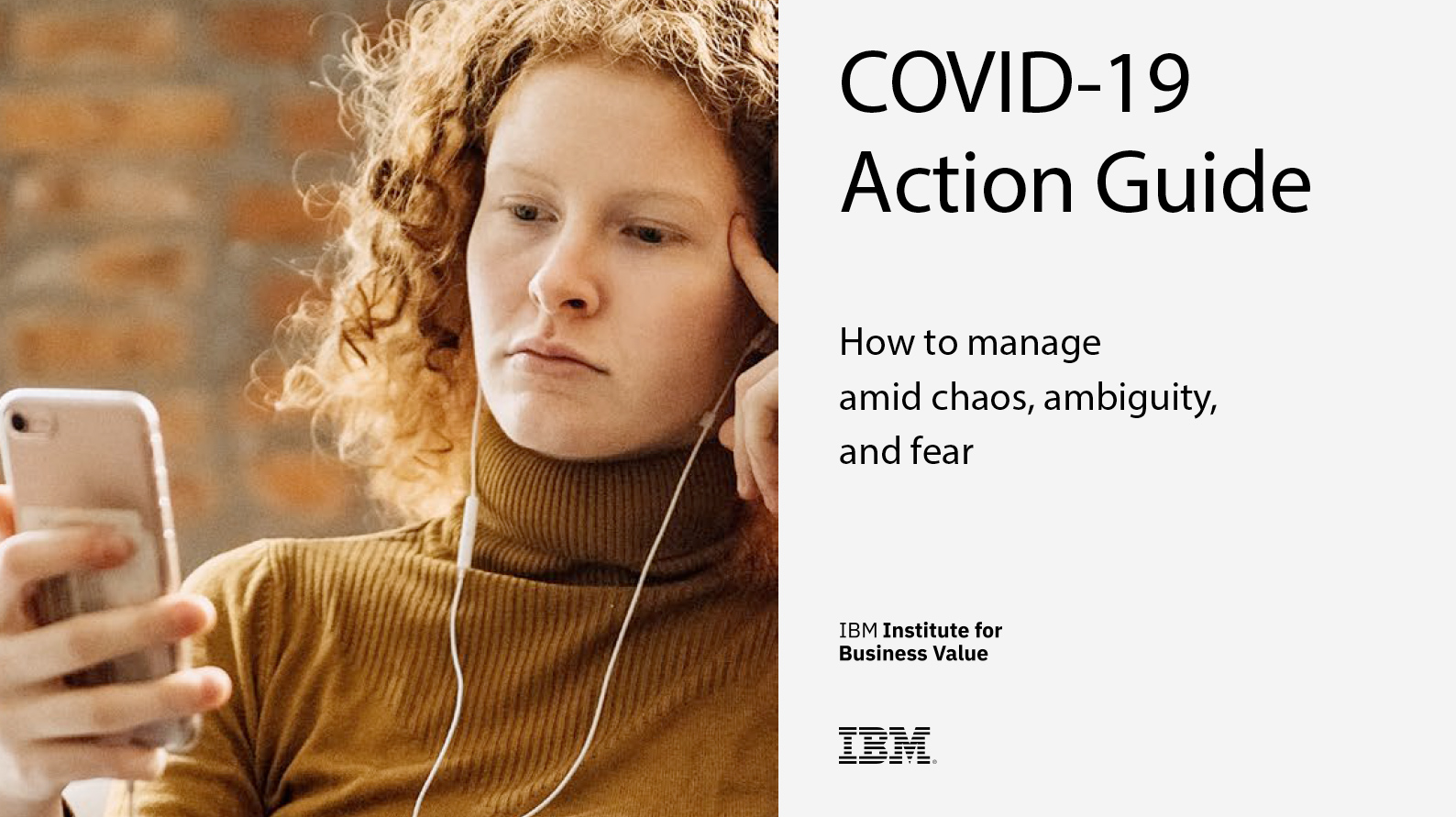 IBM
IBM´s Institute for Business Value har udarbejdet en guide for, hvad man som topleder bør have styr på i COVID-19 krisen. Det er ikke teknologi-fokuseret, men handler om mennesker, organisation og forretning. Der er fire temaer; nemlig 1) Medarbejdere, 2) Kunder & samarbejdspartnere, 3) Økonomi og drift og 4) Andre interessenter. Der er masser af gode råd og eksempler på, hvad andre gør. Betragt den som en slags tjekliste.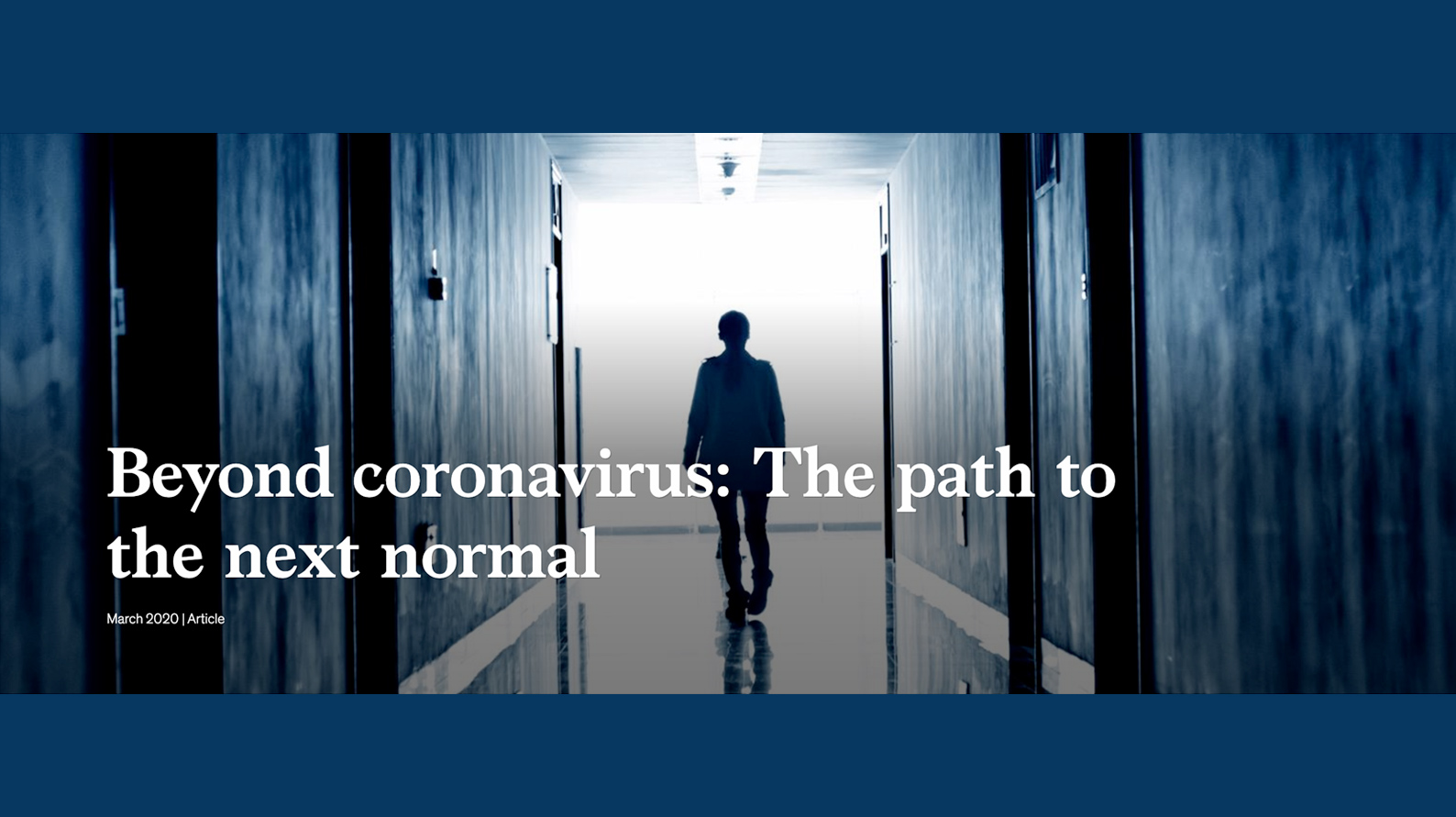 McKinsey & Company
McKinsey skriver om deres bud på en vej til "the next normal", det vil sige tiden efter corona-krisen. Artiklen beskriver fem faser, som er 1) Resolve, 2) Resilience, 3) Return, 4) Reimagination, og 5) Reform.
En central pointe er, at man kan bruge krisen til at få en dybere forståelse af ens virksomhed. Et eksempel er følgende citat om re-imagination:
The crisis will reveal not just vulnerabilities but opportunities to improve the performance of businesses. Leaders will need to reconsider which costs are truly fixed versus variable, as the shutting down of huge swaths of production sheds light on what is ultimately required versus nice to have. (…). Opportunities to push the envelope of technology adoption will be accelerated by rapid learning about what it takes to drive productivity when labor is unavailable. The result: a stronger sense of what makes business more resilient to shocks, more productive, and better able to deliver to customers.
CBS - Hvordan påvirker corona-krisen forretningsmodellen?
Hvordan påvirker corona-krisen forretningsmodellen?
Thomas Ritter er professor på CBS og medlem af VL14. Sammen med Christina Merolli Poulsen og Carsten Lund Pedersen har Thomas udviklet en fem-trins analyse til at kortlægge corona-krisens påvirkning af forretningsmodeller. Og efterfølgende action.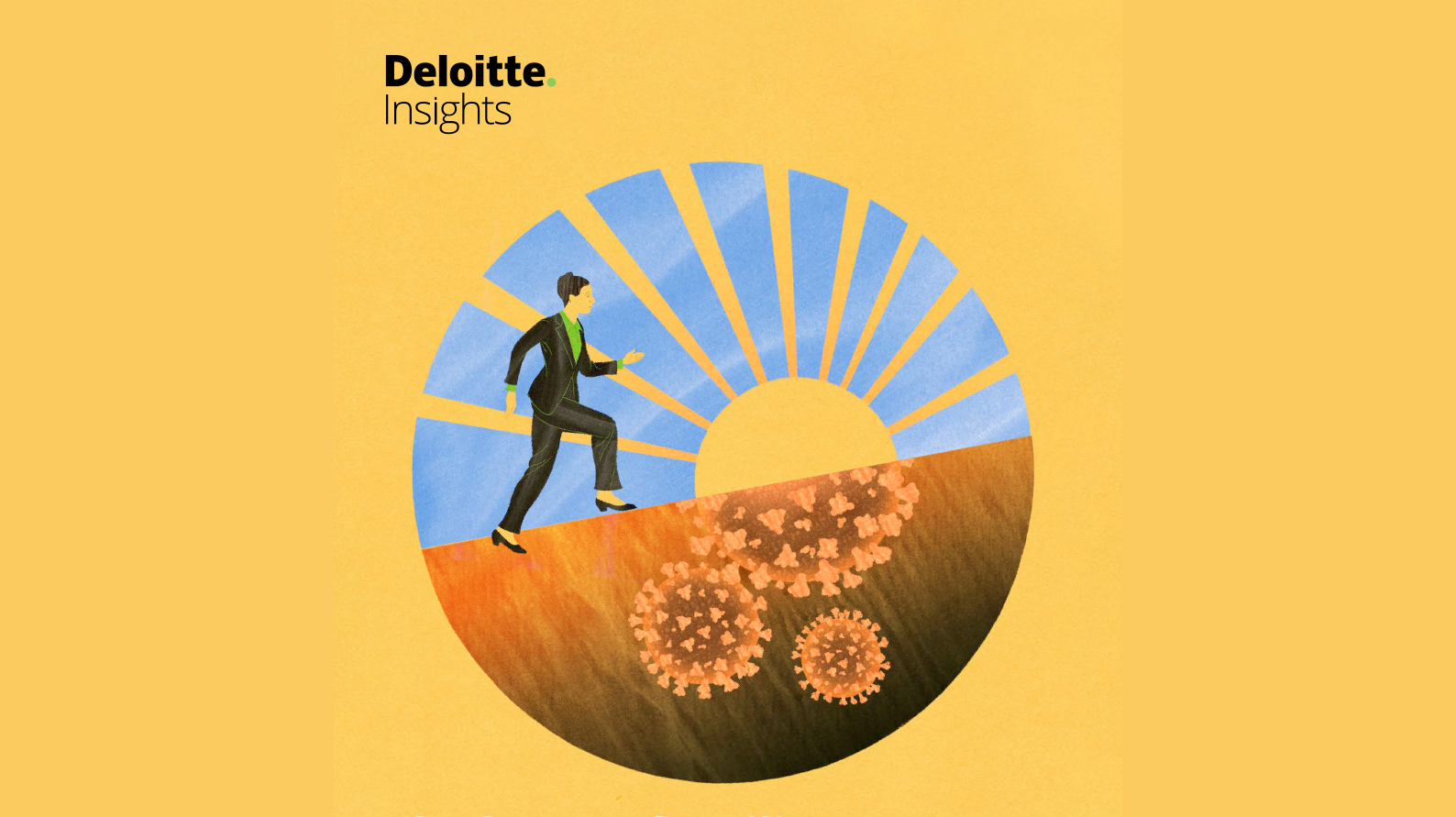 Deloitte Insights
The Heart of Resilient Leadership – Responding to COVID-19
Deloitte har samlet fem fundamentale dimensioner af "Resilient Leadership", som de finder afgørende uafhængigt af COVID-19´s påvirkning af organisationen. Det er fem kvaliteter, der kan gøre forskellen for en CEO, der skal lede organisationen gennem corona-krisen. De fem nedslag er 1) Design from the heart … and the head, 2) Put the mission first, 3) Aim for speed over elegance, 4) Own the narrative og endelig 5) Embrace the long view.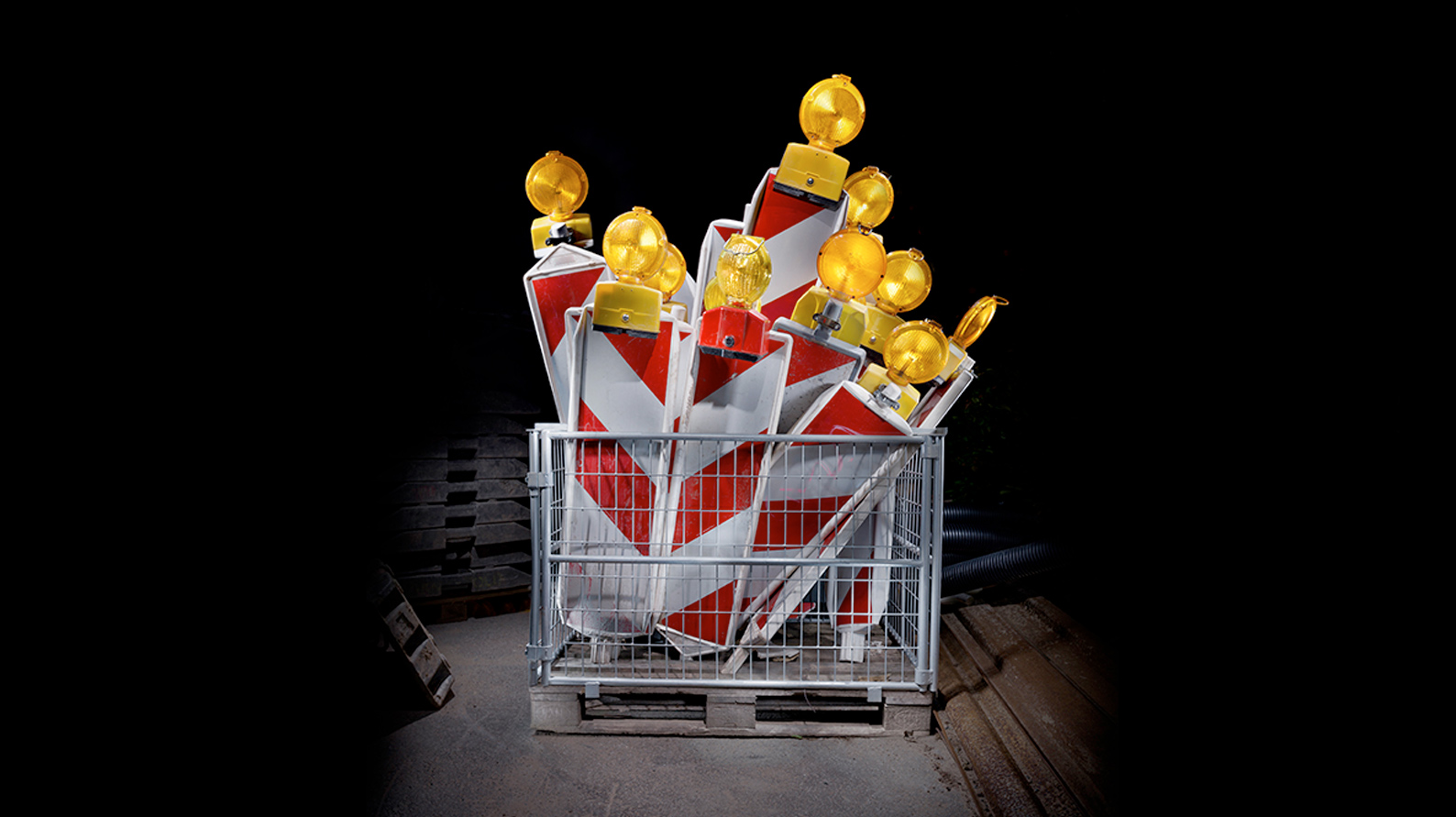 Harvard Business Review - Are you leading through the crisis or managing the response?
Are you leading through the crisis or managing the response?
Artiklen fokuserer på rollen som leder. Som titlen antyder diskuterer den risikoen ved at blive forført af de mange praktiske og operationelle opgaver. Hovedpointen i forfatternes research er tendenser til, at toplederen kommer til at over-manage og under-lede. Pointen bliver – i kort form – illustreret i fire temaer: 1) Taking a narrow view, 2) Getting seduced by managing, 3) Over-centralising the response og 4) Forgetting the Human Factors.
Information og inspiration